"PRIVATE COACHING"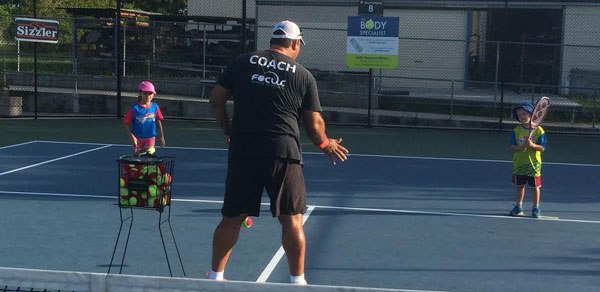 Private coaching lessons offer the opportunity to improve skills and technique with fast results guaranteed!
PRICES START FROM:
HEAD COACH – $40 for 30 minutes; $60 for 45 minutes; $80 for 60 minutes
ASSISTANT COACH – $37.50 for 30 minutes; $52.50 for 45 minutes; $70 for 60 minutes
*PLEASE NOTE prices differ based on day and night lesson times and shared privates (2 people).
Focus Tennis Academy caters for all ages and all standards. 
For more information pleas
e call us at the centre on 
(07) 3284 2349
 or email us at 
info@focustennisacademy.com.au.
The Focus Tennis Academy coaches are friendly and highly skilled and qualified. They are passionate about helping people reach their full tennis potential whilst having fun and developing a love of the game. All our coaches have an Australian Government issued Blue Card.