Adult Program
"Adult Tennis Coaching"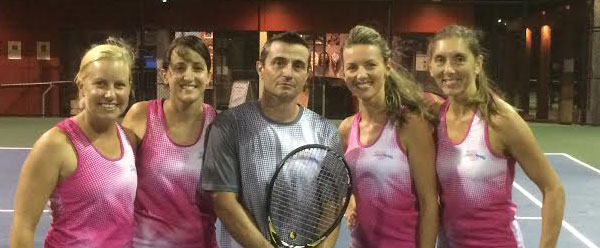 Click the program table to enlarge the image.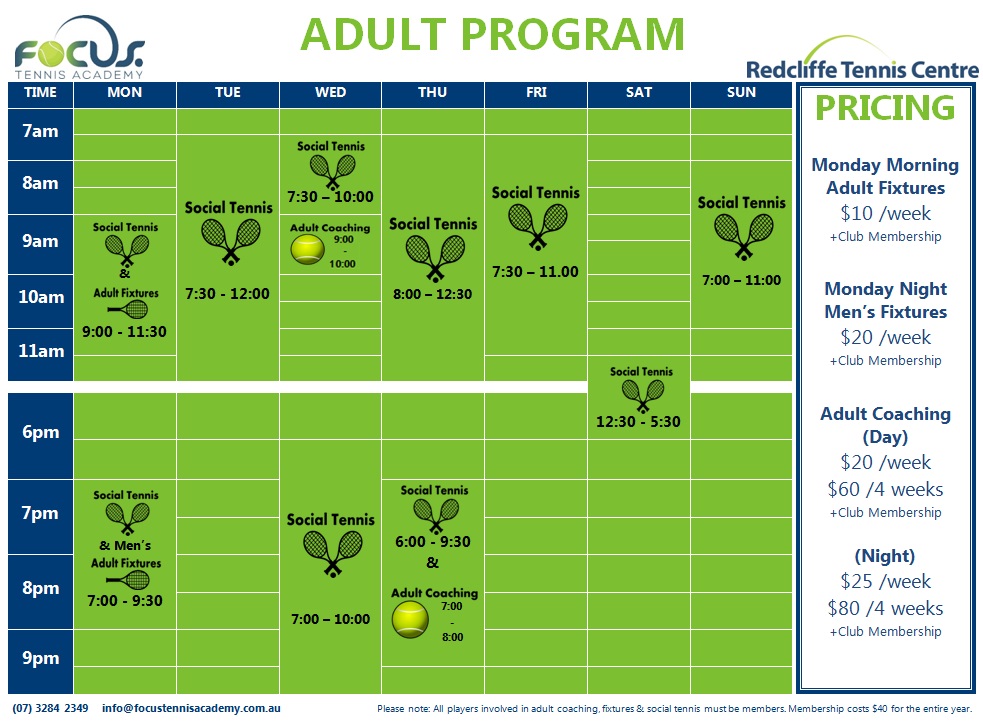 For more information, email info@focustennisacademy.com.au.
The Focus Tennis Academy coaches are friendly and highly skilled and qualified. They are passionate about helping people reach their full tennis potential whilst having fun and developing a love of the game. All our coaches have an Australian Government issued Blue Card.