Junior / Adult Fixtures & Adult Social Fixtures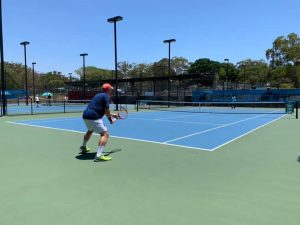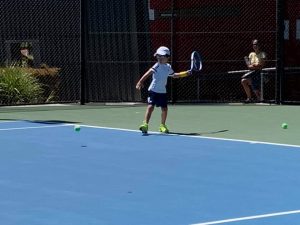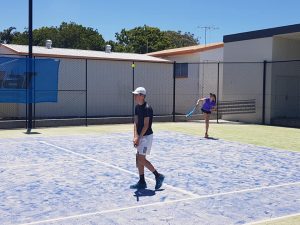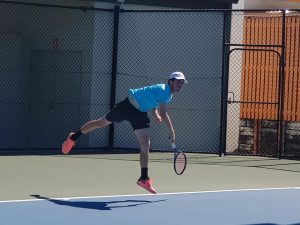 Players have access to a range of junior and adult competitions at Redcliffe Tennis Centre.
Focus Tennis Academy run two Junior competitions at the Redcliffe Tennis Centre on a weekly basis during school terms. Friday Junior Fixtures takes place on Fridays during school terms from 4:30 – 6:00pm. This fun, friendly and coach supervised competition is for players in our Hot Shots Program who wish to apply all the skills they've learned in their weekly lessons in a match environment. They will learn the basics of matchplay including scoring, court positioning and displaying good sportsmanship. Friday Junior Fixtures runs over an eight week period over the course of each school term. The cost is $96 (eight weeks paid per term in advance) OR $15 per session.
The Saturday afternoon Junior Moreton Regional Tennis League (MRTL) is a competition for Junior Green and Yellow Ball players who are keen to test their skills against other intermediate and advanced players. The competition began under the direction of Chris Novic and the Focus Tennis Academy staff in July 2017 and has had great success since it's inception. Players are placed into teams of two or three players and play a round robin competition over the course of an eight week season (including finals). Seasons are run over the course of school terms. The cost is $120/player per term plus a $20 seasonal registration fee. Due to the strength and growth of our Junior Program over 2018 we will be moving our MRTL to Friday nights (4:30 – 7:00pm) in 2019. This will allow our juniors the opportunity to compete in our MRTL competition on Fridays and represent our club in Super League or JDS Tournaments on the weekends.
Monday Morning Mixed Adult Fixtures is a team doubles competition and runs from 9:00am – 11:30am every Monday morning (usually coinciding with school term dates). Teams of four play a total of six doubles matches per fixture (each player plays three matches). The cost is $12/player per week plus a $10 seasonal registration fee. Two seasons are run per year, with each comprising 16-18 weeks round robin and two weeks of finals.
Monday Night Mens Singles Fixtures takes place on Monday nights from 7:00pm – 9:30pm (usually coinciding with school term dates). Players typically play three singles matches per session in a round robin format. The cost is $20/player per week and the fee includes new balls each round and court hire. Two seasons are run per year, with each comprising around 15-18 weeks of round robin competition and three weeks of finals.
PLEASE NOTE THAT ALL FIXTURE PLAYERS ARE REQUIRED TO BE REDCLIFFE TENNIS CENTRE MEMBERS.
Adult Social Fixtures Weekly Schedule
Monday
Robert 6:00 – 9:00pm
Tuesday
Helen 7:30 – 10:30am
Kathleen 7:30 – 10:30am
Peggy 7:30 – 10:30am
Jan 8:00 – 10:00am
Joyce 9:00am – 12:00pm
Wednesday
Beverley 7:30 – 9:30am
Donna 7:00 – 10:00pm
Carol 7:00 – 10:00pm
Thursday
Camellia 7:30 – 11:30am
Pauline 8:00 – 11:00am
Linda 8:30 – 11:00am
Colin 6:00 – 8:00pm

Bernie 7:00 – 9:30pm

Friday
Annette 7:00 – 10:30am

Jennifer 9:00 – 11:00am

Saturday
The Terry Smith Redcliffe Tennis Club
Linda & Alaine 12:30 – 5:30pm
Sunday
Sally 7:00am – 11:00am