Pickleball 
Pickleball is the fastest growing sport in Queensland and Redcliffe Tennis Centre is excited to bring the game to you! Played on a badminton sized court with a smaller net, using paddles and a hollowed out ball, this game is suitable for two or four players of any age or skill level to enjoy. Come join in the fun with our Pickleball Social Play sessions!
PLEASE SEE BELOW FLYER FOR SESSION TIMES AND COSTS ASSOCIATED
CALL 3284 2349 TO BOOK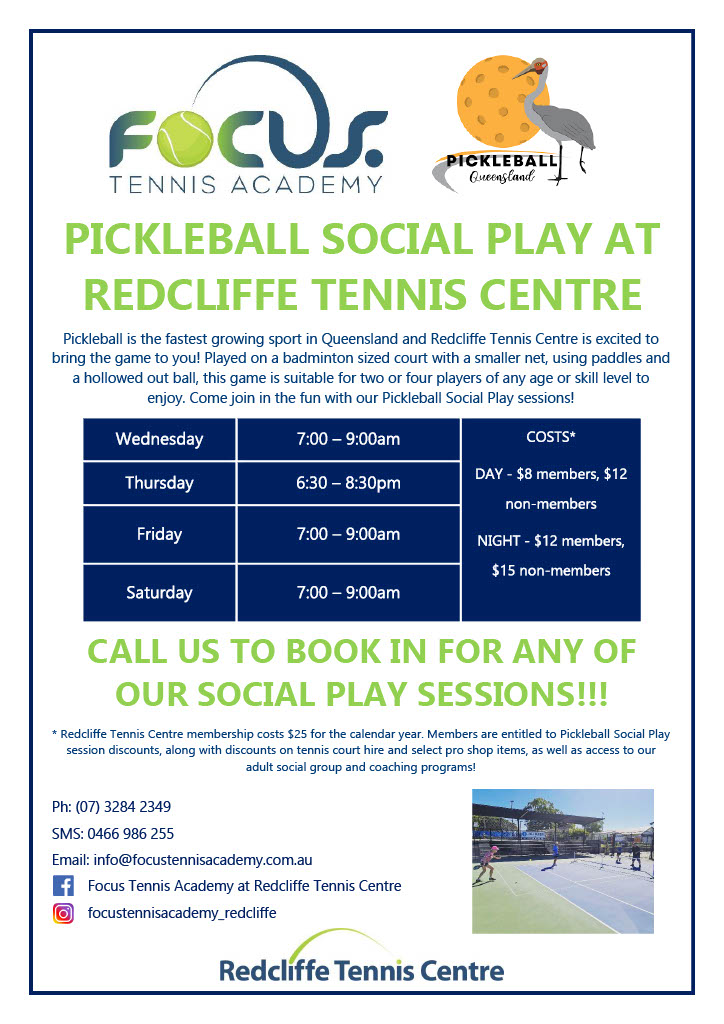 For more information, call us on (07) 3284 2349 or email [email protected].